Have you purchased an item on the internet or have subscribed to a service, and you wish to reconsider your commitment?
In this article, we offer you a standard letter for your right of withdrawal following a distance purchase.
What is my right of withdrawal?
The law provides for a withdrawal period of 14 days for distance sales with thearticle L 221-18 of the consumer code. During this 14-day period, you can return to your subscription to a service or your purchase. How ? By informing the seller, or the professional of your decision to withdraw within the period provided for by law.
What means can I use my right of withdrawal?
To exercise your right to withdraw, you can use the form made available to you on the seller's website. But beware of this possibility: you must obtain an acknowledgment of receipt of your request, so that it is valid and effective. In addition, during your online request, it is difficult to justify the date, unlike a letter addressed to the company where the postmark is authentic.
The other way to use your right of withdrawal is to make a request by registered mail, with acknowledgment of receipt. The professional will therefore be well informed of your wish to reconsider your subscription.
Simple and free standard letter of withdrawal
No unpleasant surprises, with a letter with acknowledgment of receipt! You, the buyer, have the right to cancel an online sale in this way.
Our model letter for your withdrawal
First part :
Full name

Your address

Your postal code – City
Second part :
Recipient's name

Delivery address

ZIP code

mail date
Third part :
Place from where you write the letter, date of writing
Fourth part :
Subject: Exercise of the right of withdrawal for a distance purchase
Order number or contract number
Fifth part:
Madame, Monsieur,
I hereby inform you of my wish to withdraw from the purchase I made on your website on [date of purchase].
I therefore thank you for taking into account my request for withdrawal, under article L 221-18 of the consumer code.
I remind you that you must reimburse me for all the sums I have paid, within fourteen days of receipt of my letter of withdrawal.
Counting on your understanding, please believe Madam, Sir, in the expression of my best regards.
Signature
# end of mail #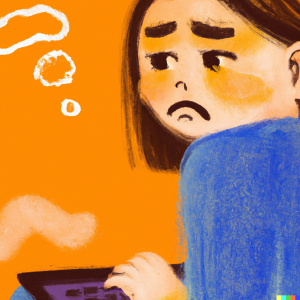 Beware of exceptions when you buy on the internet!
There are exceptions to this right of withdrawal which are set out in articles L221-2 of the Consumer Code.
Before sending your letter of withdrawal to the company in question, inform yourself about them (for example, the provision of services on a subscription to a newspaper, an order for transport tickets, etc.).
If you think this model withdrawal letter can help other people, please share it around you, or even leave us a comment.