sentimental fraud

We thirst for the ideal

Attracted by the stars, the sails

Only very commercial things
This often happens when scammers use dating sites, apps or social networks to pretend to be potential partners, taking advantage of people looking for a romantic relationship. Scammers take advantage of their victims' emotions to trick them into giving money, gifts, or personal information. Romance scams can last for years and cause significant emotional and financial damage. In Canada in 2018, online romance fraud was the type of fraud that cost Canadians the most money, with just over $23 million lost for 756 victims. Although women seem to be more likely to report these scams, men are generally more impacted financially, with a median loss of money almost twice as high. Victims of these scams often include single parents, LGBTQ+ people are also targeted as well as heterosexual people. People with high romantic beliefs and tending to idealize their partners and relationships are more vulnerable to these frauds.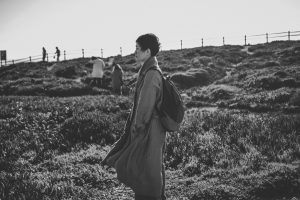 Victims may also make motivational and cognitive errors when making decisions, such as being more attracted to and trusting people in positions of authority, reacting quickly in an emergency, or thinking the more time they invest. and money in the relationship, the higher the chance of a favorable outcome. Some victims experience symptoms of addiction and have difficulty breaking off the relationship or admitting that it is fake, even if they are warned of the ongoing fraud by people in positions of authority. Most of them stay in denial and continue the same scam or move on to the next one, increasing the chances of becoming repeat victims. People working with victims of this type of fraud must be aware of the significant psychological and emotional impacts on the victim, who often considers these impacts to be greater than the financial losses suffered. The loss of the relationship is often considered worse than the financial loss, regardless of the amount lost. To prevent re-victimization related to addiction to fraudulent relationships, awareness programs could be inspired by those that have already been designed to treat gambling or alcohol addiction.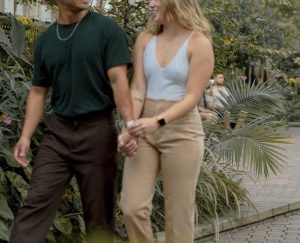 Last point: many people can be victims of sentimental fraud. Example profile of a person who has suffered from this type of scam:
Here is the information of an average French persona:
Name: Jean D*********
Age: 42 years old
Job: Administrative Manager
Salary: €40 per year
Family situation: Divorced, 2 children (aged 12 and 15)
Place of residence: Suburbs of Paris, in a townhouse
Interests: Nature, sports, French cuisine, family outings
Personality: Jean is a calm, methodical and organized person. He is determined and works hard to provide his family with a comfortable lifestyle. He loves taking care of his children and spending time with them. He is also very sociable and enjoys meeting new people.
Education: Graduate Diploma in Management
Professional life: Jean has worked for the same company for 20 years and currently holds the position of administrative manager. He enjoys his work and is respected by his colleagues.
Financial life: John earns a comfortable salary and tries to set aside a little money each month for his future projects. He is concerned about his financial situation and ensures that his expenses are in line with his income.
Personal life: Jean was married for 18 years and has two healthy children. He enjoys spending time with his family and organizing outdoor activities, such as picnics or hikes. He is also a member of a local sports club where he jogs regularly. All he needs is a new partner to complete this pretty picture... he is therefore the ideal victim of romance scammers...